Special metal silicon grinder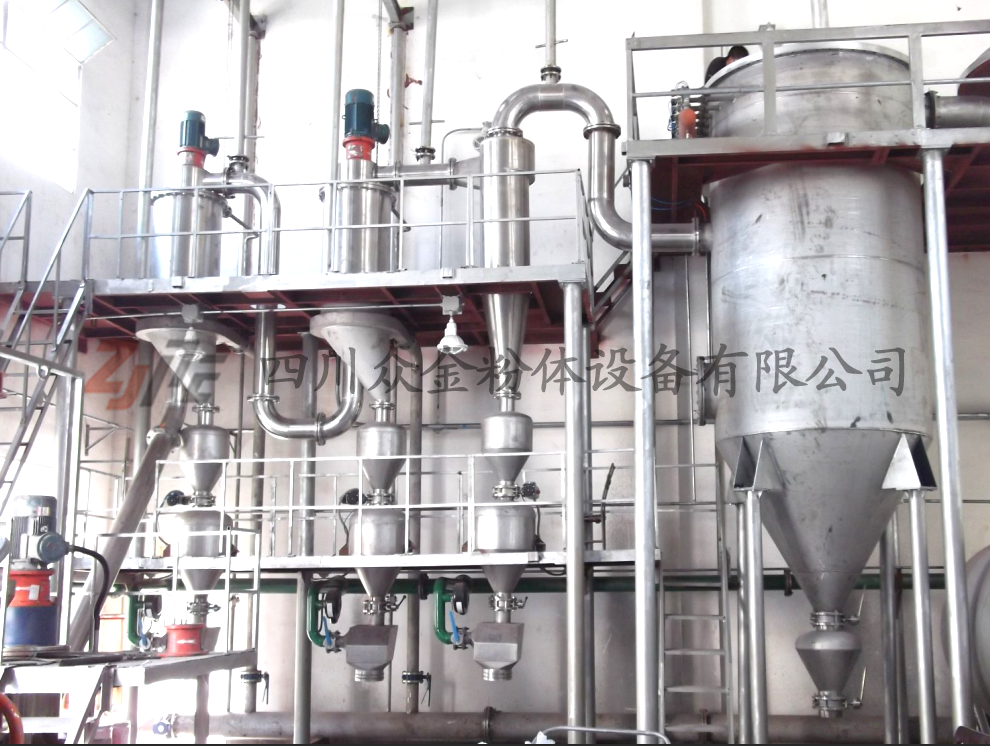 Metallic silicon characteristic:
It is composed mainly of silicon, so it has similar properties to silicon. Silicon has two allotropes: amorphous silicon and crystalline silicon. Amorphous silicon is a grayish-black powder, which is actually a kind of microcrystal. Crystalline silicon crystal structure and the semiconductor properties of diamond, melting point 1410 ℃, boiling point 2355 ℃, the density of 2.32 ~ 2.34 g/cm 3, mohs hardness7
Use of metallic silicon powder:
1. Industrial silicon powder is widely used in refractory and powder metallurgy industries to improve the high temperature resistance, wear resistance and oxidation resistance of products. Its products are widely used in steelmaking furnaces, kilns and kiln furniture.
2. In the organic silicon chemical industry, industrial silicon powder is the basic raw material for the synthesis of organic silicon macromolecule. For example, it is used to produce silicon monomer, silicon oil and silicon rubber preservative, so as to improve the high temperature resistance, electrical insulation, corrosion resistance, corrosion resistance, water resistance and other characteristics of the product.

3. Industrial silicon powder is pulled into monocrystalline silicon, and the processed silicon wafer is widely used in the high-tech field and is an essential raw material for integrated circuits and electronic components.

4. In metallurgy and casting industry, industrial silicon powder is used as non-ferrous alloy additive and silicon steel alloy agent to improve the hardenability of steel. Industrial silicon powder can also be used as a reducing agent for some metals and as a new ceramic alloy.

Equipment selection:
According to the material characteristics of metallic silicon, it is recommended to choose airflow pulverizer for grinding processing
The application type:
What ZJ had - QLM series
The working principle of:
ZJ series fluidized bed ultrafine and ultrafine crusher USES several relatively arranged nozzles to form high-speed airflow, and then accelerates the materials to supersonic speed to make them collide with each other at the intersection of nozzles, so as to achieve the purpose of ultrafine grinding. Crushed material into the classifier classification chamber with the increased flow, due to the grading rotor high-speed rotation, is constrained by the particle grading rotor produced by centrifugal force, and by airflow, and the centrifugal force generated by viscous, when particles by centrifugal force is greater than the centripetal force, the grading size more than coarse particle crushing chamber to continue to shock crushing, fine particles with the air flow in cyclone separator, the trap to collect, the gas is removed by induced draft fan.
ZJ series fluidized bed airflow crusher is the replacement of traditional fluidized bed airflow crusher, jet airflow crusher, horizontal airflow crusher and other types of airflow crusher. The best characteristic of this machine is to make full use of jet energy.

Characteristics of the equipment:
1. Green and environmental protection: low-temperature dielectric pulverization ensures high purity and physical characteristics of the product. The equipment operates under negative pressure without dust pollution
2, high efficiency: the full use of jet energy, compared with the traditional airflow mill grinding efficiency of 30%, classification accuracy is higher.

3, equipment wear small: "fluidized bed + vertical classifier" structure can be high purity, ultra-narrow processing of ultrafine powder, avoid the "fluidized bed + horizontal classifier" classification part of the wear, in the same material wearing parts of the service life is 20 times the international similar products.

Minimal wear, especially suitable for ultra-fine grinding of high purity and hardness materials.
4. High output: when producing products with narrow particle size distribution, the yield is more than 1 times higher than that of traditional convection jet and fluidized bed airflow crusher.
5, multi-purpose: a multi-purpose machine, can be used as a crusher can also be used as a classifier. The particle size range of grinding is wide, and the particle size can be adjusted in the range of 1-74um at will.
6, intelligent: the equipment can achieve all automatic control, simple operation, stable operation, excellent production environment.
7. Reasonable design: compact structure of the equipment, no material storage, no dead space in the crushing machine, easy to disassemble and wash, disinfect, and convenient to replace crushed materials.
8. The whole system adopts automatic control, which can realize one-key start and stop, simple and convenient operation and connection with central control can realize remote control.


Application of the scene: